Vertigo's Justin Stamey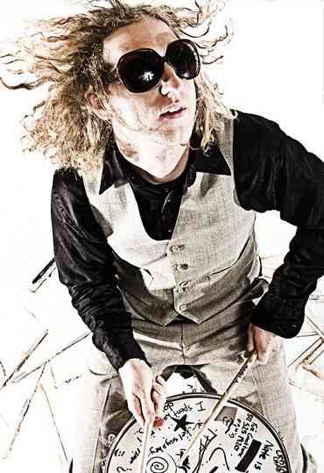 Hello to the world of Modern Drummer readers. My name is Justin Stamey, and I'm a drum-a-holic. (So are you, so there's no need for an intervention here.) I'm in the Knoxville, Tennessee—based band Vertigo. We have lately been touring and writing our second album. By the time you read this, we should be back in the studio recording. Touring has been one of–if not the–greatest experiences of my life. We've met a lot of amazing people this past year, made a lot of memories, and played with so many great bands. But most importantly we've slept at a lot of Wal-Marts! I suggest staying at one of these fine establishments for anyone who is touring on a small budget, or has just run out of luck.
We have distribution for our first album, And Miles To Go Before We Sleep, so check us out at a store near you, or online at the links below. This record will be new for most of you, so I should really say that we have two new albums coming out! The next few months we'll be recording our second album, then it's back to the road for us. We hope to release the new one early next year!
Thanks, MD!
Justin
For more on Justin Stamey and Vertigo, go to www.myspace.com/listentovertigo or www.soundofvertigo.com.