David Bergander of Celebration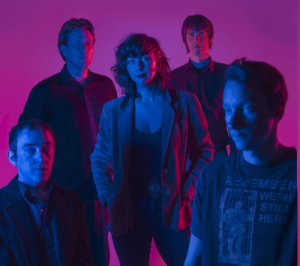 Greetings! I'm David Bergander of the band Celebration. We're very excited that our second album, The Modern Tribe, is out now on 4AD. We've learned many things creating this record, the most important being, follow your heart, trust your gut, and free your mind.
I personally don't really geek out on gear–the drums I use have come to me through various people and serendipitous occasions, and they have lives of their own. The ride cymbal I use was a gift from an old roommate, my rack tom was found in an abandoned basement, my bass drum was an old birthday gift, the floor tom fell out of someone's closet when we stayed with them on tour and they said, "Oh, you should take it, it's just going to sit in the closet if you don't."
I mostly just like to play and create with my bandmates and other friends in any capacity that's available. Music is the only universal language, and it's also the most versatile and eternal. Music has endless potential. Advertisement
Thanks for reading, and if you wish to see what Celebration is about or find out if we're playing near you….celebrationelectrictarot.com.
by David Bergander