John DeChristopher Live From My Drum Room With Rob Cook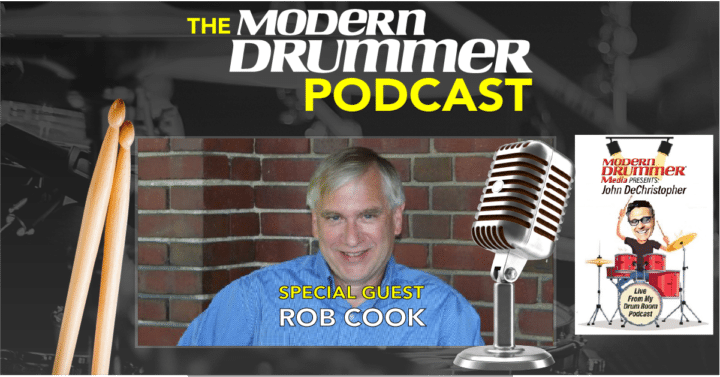 John's guest is Rob Cook, owner and founder of Rebeats Publishing, author of several popular and best-selling vintage drum books, also the founder and producer of the Chicago Drum Show, the oldest and largest vintage and custom drum show in the US. Rob gives us the history of Rebeats and its popular drum publications a preview of his upcoming cymbal book, the history of the Chicago Drum Show and how it began as a Drummers Swap Meet in 1991, and has evolved into a major and highly anticipated annual event in the Drum Industry. Rob gives a preview of this year's Chicago Drum Show, May 20 & 21, 2023, including exhibitors, clinics, performances and unique events like "Meet The Smiths" where eight of the world's top cymbal smiths will be on-hand in a "meet and greet" format to answer questions, as well as exhibit and sell their instruments. And much more!  
Rebeats link: https://www.rebeats.com/ 
Chicago Drum Show https://www.rebeats.com/drumshows_start_page.html
Subscribe to Live From My Drum Room! Introducing "TrackTalk" a brand new series exclusively on Live From My Drum Room With John DeChristopher! "TrackTalk" features iconic tracks, with iconic drum parts, and the drummers who played them! TrackTalk is an insiders' view on your favorite songs, by the drummers who helped create them! 
www.youtube.com/c/JohnDeChristopherLiveFromMyDrumRoom 
Audio
Powered by RedCircle
Video