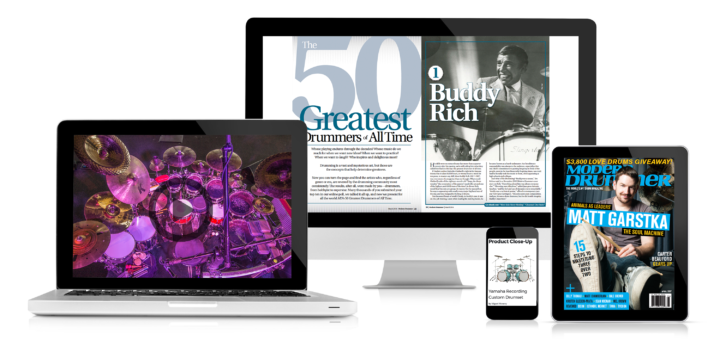 Welcome to the Modern Drummer family!
You have joined an elite community of drummers from all over the world in learning about the latest artists, products, education and more. Please be on the lookout for a confirmation email with all your order and account details.
If you have any questions you may reach us via email at info@moderndrummer.com or by phone at (973) 239-4140.