Modern Drummer Presents Stick Technique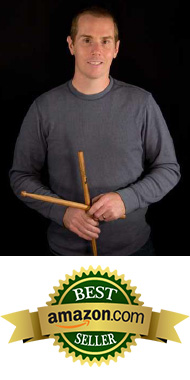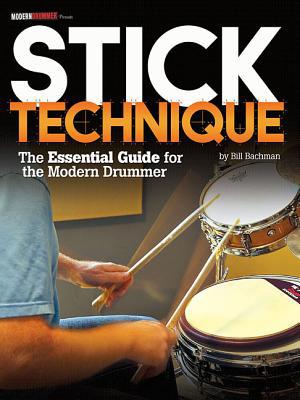 Stick Technique: The Essential Guide for the Modern Drummer by Bill Bachman aims to help develop hands that are loose, stress free, and ready to play anything that comes to mind. This book is broken up into three main sections: technique, top twelve rudiments, and chops builders. Once you've gotten through Stick Technique, you'll find yourself playing with better sound quality while expending less energy and remaining injury free.
Whether you're focusing primarily on drumset, orchestral percussion, or the rudimental style of drumming, Stick Technique is designed to get you playing essential techniques correctly and as quickly as possible. You'll learn to practice smarter, and have more fun taking your playing to the next level.
A member of Modern Drummer's Education Team, Bill Bachman studied percussion performance at the University of North Texas and is a graduate of the Berklee College of Music. Bill has played with and instructed many award-winning marching percussion groups, including the UNT drum line and Cadets, Bluecoats, Blue Knights, and Carolina Crown DCI drum and bugle corps.
Bill has presented nearly 200 drum clinics and drum festival performances on five continents over the last decade. As a private instructor, he teaches in Dallas and broadcasts worldwide through Skype and his subscription website, drumworkout.com.
Bachman is the author of Row-Loff's instructional books Rudimental Logic, Quad Logic, and Bass Logic, and he is the producer of the drum DVDs Rudimental Beats and Reefed Beats.
Bill is also a columnist for Modern Drummer magazine, and he's the designer of Vic Firth's Heavy Hitter pad series and signature Billy Club drumsticks.
Order your copy today!
Download a preview of Stick Technique below (right-click and save as):
Stick Technique: The Essential Guide for the Modern Drummer by Bill Bachman Preview

https://www.youtube.com/playlist?list=PLt77KhYtALnx9t4-ti8ESyaDIa0h_5faG