FUNdamentalsTM of Drumming for Kids is a new step-by-step program geared toward introducing drumming to young children (ages five to ten).
Written by Rich Redmond and Michael Aubrecht, FUNdamentalsTM of Drumming for Kids uses a variety of unique teaching techniques that mimic the curriculum used in the elementary school classroom. These exercises present drum theory in a fun and familiar way by using flash cards, counting exercises, clapping, and more. Each step in the program is designed to build upon itself to provide children with practical and applicable skills for drumming.
Best known for his work with country superstar Jason Aldean, Rich Redmond, is a top session and touring drummer who also holds a master's degree in music education. Michael Aubrecht is a best-selling author and drummer who originally contacted his co-author to share his frustration with the lack of instructional drum material for children under the age of ten. Seeing a highly neglected audience, they decided to combine their talents to develop the FUNdamentals system.
Students begin by learning the history of drums, types of drums, proper technique, warm-ups, and basic note recognition. Next they execute counting and hand drumming patterns that later progress into sticking exercises. This evolution culminates in a specially designed music tablature that presents traditional music notation and corresponding sticking tables for three- and four-way independence exercises on the drumset.
The specially designed ninety-six-page activity book is filled with photos, coloring pages, and cutouts that keep the lessons fun. The complementary hour-plus DVD provides an intimate one-on-one lesson with Rich Redmond.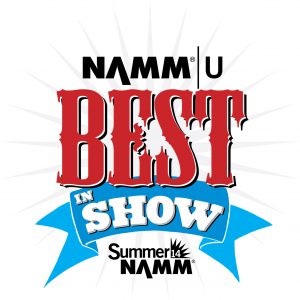 FUNdamentals is an attention-grabbing multimedia package that is a suitable curriculum for the individual student as well as the classroom. It can also serve as a lesson plan for private drum teachers who instruct younger students.
Download a free training aid developed by Michael Aubrecht and Rich Redmond (right-click and save as):
A Step-By Step Introduction for the Classroom
Download the replacement activity pages below (right-click and save as):
Parts of the Drumset © FUNdamentals™ of Drumming for Kids
Percussion Pizza © FUNdamentals™ of Drumming for Kids
Counting Cards © FUNdamentals™ of Drumming for Kids
Music Notation Practice © FUNdamentals™ of Drumming for Kids
Fun and Done © FUNdamentals™ of Drumming for Kids
Congratulations © FUNdamentals™ of Drumming for Kids

*FUNdamentals is a registered trademark of the Percussive Arts Society.