John DeChristopher Live From My Drum Room – Remembering Pete Zeldman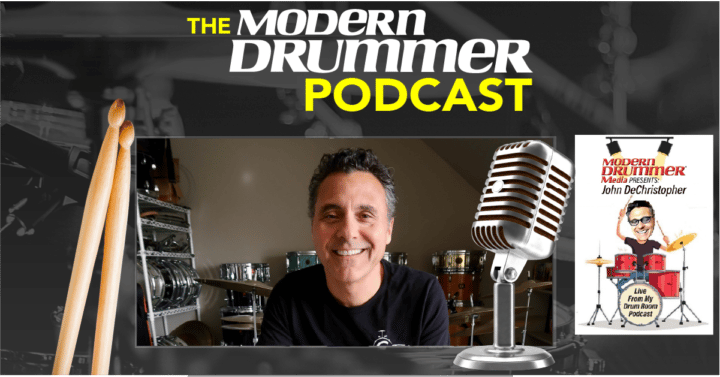 John is joined by a distinguished panel of legendary and highly respected drummers to remember their friend and world renowned drummer and educator, Pete Zeldman. Pete was a longtime faculty member of the renown Drummers Collective in New York. Jeff "Tain" Watts, Kenwood Dennard, Rob Wallis, Jason Gianni, Tobias Ralph, Andy Sanesi and Cherie Dennard shared wonderful and touching stories about Pete, as well as comments on behalf of legendary drummers and friends, Vinnie Colaiuta and Bob Moses, who were unable to join due to scheduling conflicts. The panel also remembered the late Frank Katz, a phenomenal drummer best remembered for his incredible drumming with "Brand X" and a former student and later faculty member of Drummers Collective.
Pete was a guest on Vinnie Colaiuta's fantastic podcast, "Breakfast With Vinnie – E26 Special Guest Pete Zeldman" which you can download here https://podcasts.apple.com/us/podcast/breakfast-with-vinnie/id1478494671?i=1000599113211
Download and purchase information for Pete's solo work is available HERE on Pete's website: http://pete-zeldman.com/page2/CDs.html
Subscribe to Live From My Drum Room! Introducing "TrackTalk" a brand new series exclusively on Live From My Drum Room With John DeChristopher! "TrackTalk" features iconic tracks, with iconic drum parts, and the drummers who played them! TrackTalk is an insiders' view on your favorite songs, by the drummers who helped create them!
www.youtube.com/c/JohnDeChristopherLiveFromMyDrumRoom
Audio
Powered by RedCircle
Video