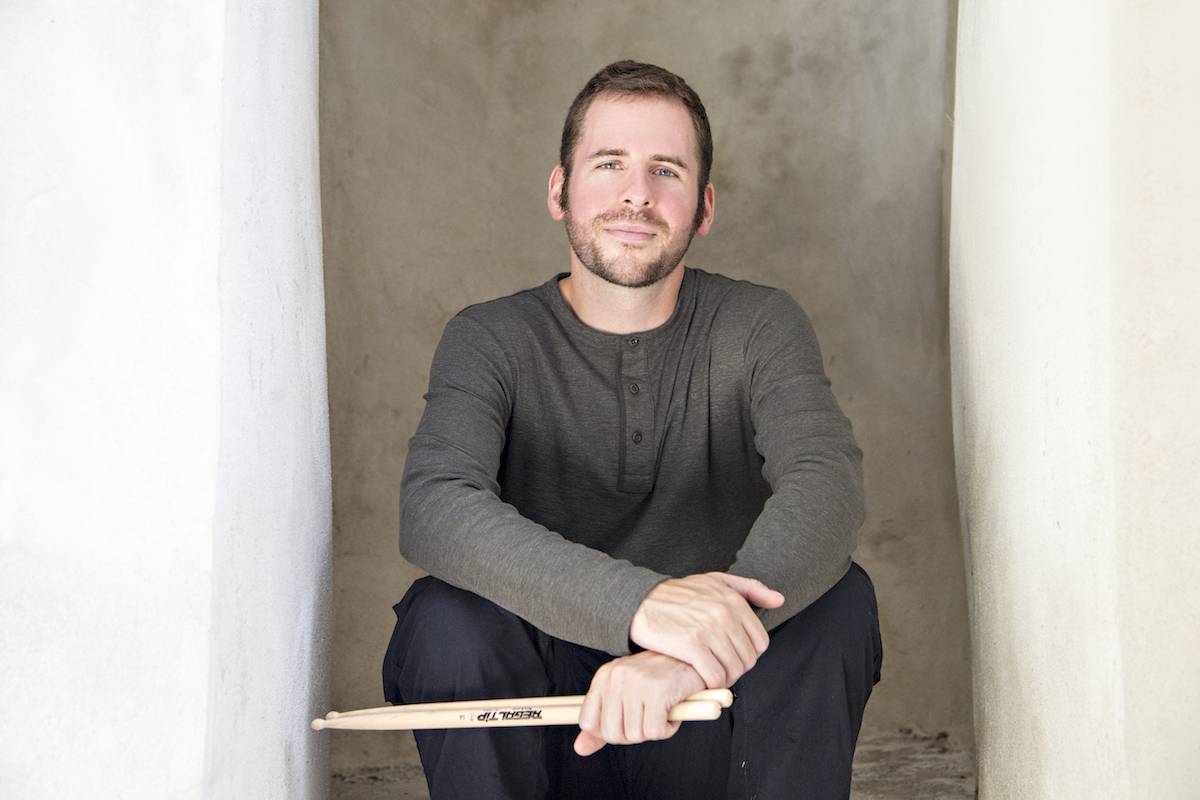 Hello MD! I'm Sam and as the founding member of the band Madison Rising, I have traveled the country and performed in almost every state. Four albums in and I've had the opportunity to share the stage with Weezer, Aerosmith, Lynyrd Skynyrd, and many others.
One highlight includes performing with Shinedown at Camp Hansen in Okinawa, Japan for thousands of Marines. My grandfather (also a drummer) was a Marine and fought during the battle of Iwo Jima. I know he would be proud that I am able to rock out on the drums and use my talents to inspire and motivate our nation's military. Madison Rising is well known for the original rock arrangement of "The Star Spangled Banner" and for providing music for television and film.
As many musicians understand, there is a desire to fulfill personal creative visions outside of any one project. My most recent production is a progressive rock album called End of Time. This recording is the manifestation of many trials and tribulations I've experienced throughout the past seven years, including feelings of depression, peace, escapism, stress, and victimization. This recording, along with a music video is about the human condition.
At age fourteen, I discovered the magic of Pink Floyd's Dark Side of the Moon. This was my first immersive listening experience and is the inspiration behind End of Time. The experience features a dramatic narration, which complements many of the music tracks. To me, rock music has reached a bit of a standstill in the industry and my goal is to inject storytelling back into the art form. During the creation of the instrumental tracks I was thrilled to work with Kurt Wubbenhorst, drummer of One Hundred Thousand and contributor/synth programmer for various Sevendust recordings. It is so vital to work with someone who is open to thinking outside the box.
My alter ego as a jazz drummer compelled me to produce and perform on a live jazz recording called Stained Glass and Technicolor Grooves. The concert featured world-renowned pianist Misha Piatigorsky, long time friend and bassist Charlie Dougherty, and my brother Jeremy Fishman on alto sax. As a drummer, I've always felt jazz and rock are closely connected and I use most of my jazz chops to play rock and roll music.
Lastly, let's talk about some of my go-to gear. I own a drumkit customized exclusively for me by Response Drums. The kit has a vintage American flag paint job and standard sizes of a 14″ snare, 12″ tom, 16″ floor tom, and 22″ kick drum. There are three different types of wood used on the drums—mahogany, maple, and walnut. Regal Tip sticks have been the best choice for me, specifically the Naked 5A. As for cymbals, Bosphorus cymbals have been the most versatile and I also own SoulTone and Supernatural cymbals, which I use on occasion.
I look forward to sharing my music and experiences with others in the Modern Drummer community so feel free to reach out.
Watch the rock version of "The Star Spangled Banner" here: 
Watch Madison Rising "Where Are You Now"
Get to know The Natural Drummer here: 
For more, visit www.naturaldrummer.com.