Mike and Mike Podcast, Multimedia, Podcasts
Podcast Episode 146: Stanley Clarke's Mike Mitchell, Developing the Weaker Hand, Tempest Bell Bronze Snare, and More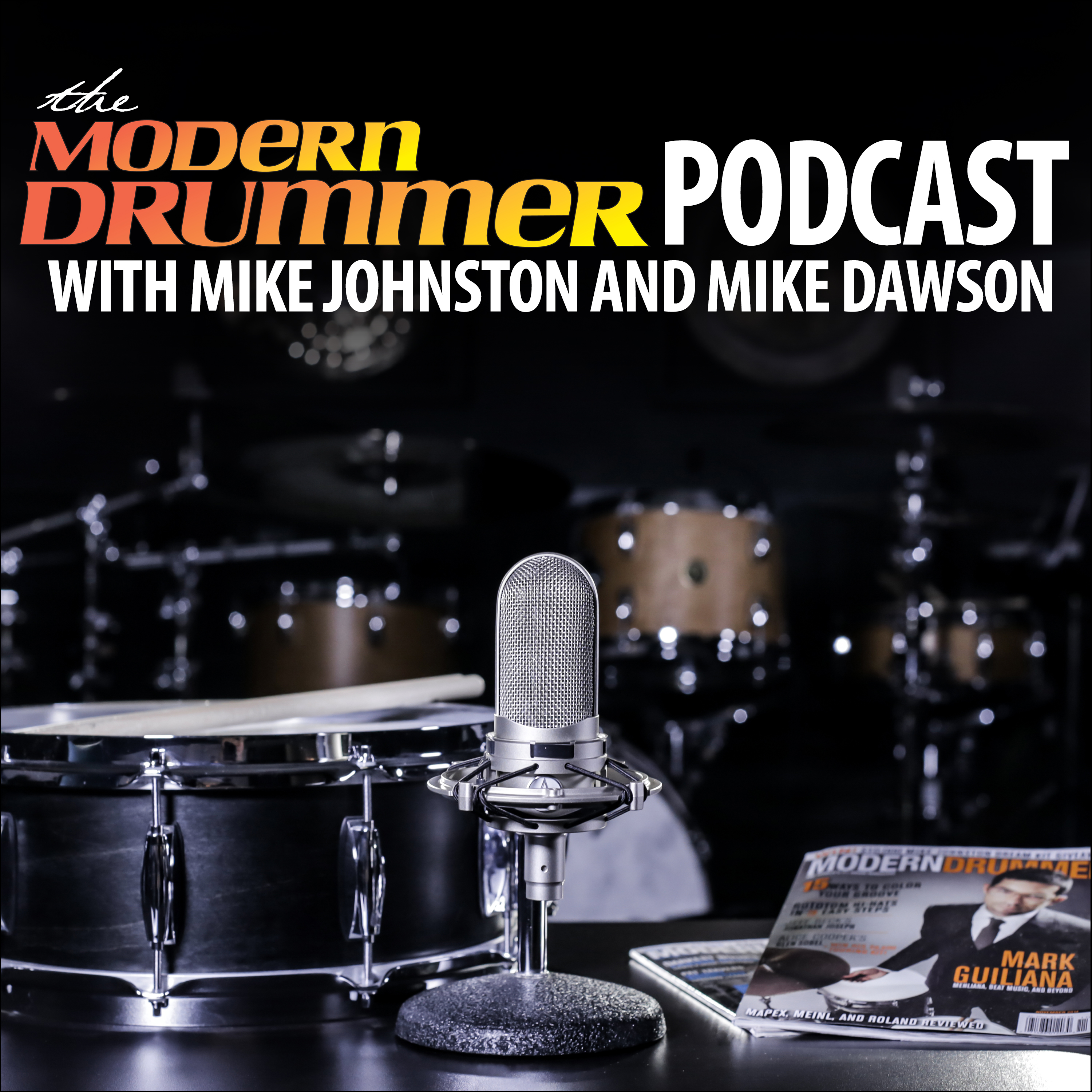 In this episode Mike and Mike discuss rising star Mike Mitchell, who's currently legendary jazz/fusion bassist Stanley Clarke's drummer of choice. The education segment focuses on exercises for developing the weaker hand. Up for review is a mammoth 8×14 bell bronze snare from German company Tempest. After fielding a few listener questions, the show concludes with picks of the week.
https://gleam.io/epQXd/the-ultimate-giveaway-for-drummers
Podcast (mike-and-mike): Play in new window | Download (Duration: 1:02:47 — 28.7MB)
Subscribe: Apple Podcasts | Google Podcasts | RSS
Show Notes
Modern Drummer subscription options
MikesLessons.com subscription options
Mike Mitchell feature interview
"Developing the Weaker Hand" article
Tempest 8×14 bell bronze snare
Dream Cymbals
To celebrate the one-millionth Mike and Mike Modern Drummer Podcast download, Ultimate Ears is hosting The Ultimate Giveaway for Drummers! You can win one of these great prizes!
One (1) grand prize winner will recieve a FREE pair of UE 6 PRO Custom In-Ear Monitors and a Sound Tap AC. 
One (1) runner up winner will recieve a FREE pair of UE 900s and a Sound Tap AC.
Modern Drummer Podcast With Mike and Mike is a show that explores the topics that drummers love the most. Sit in during weekly conversations between Modern Drummer managing editor, Mike Dawson, and MikesLessons.com founder and MD columnist, Mike Johnston, as they geek out on drumming technique, practice methods, and favorite exercises and offer insight on the latest gear and industry happenings. For additional episodes visit: moderndrummer.com/mikeandmikepodcast