Drummers, News, News and Events
News: Famed Drum Clinician/Educator Dom Famularo Voices Main Character for Animated Series Musimations
Musimations is an animated series that simplifies the reading and playing of music. The show stars a zany grandpa named Tappy Pappy (voiced by Famularo) who teaches lessons in his music shop with the help of his insightful dog, Ruff.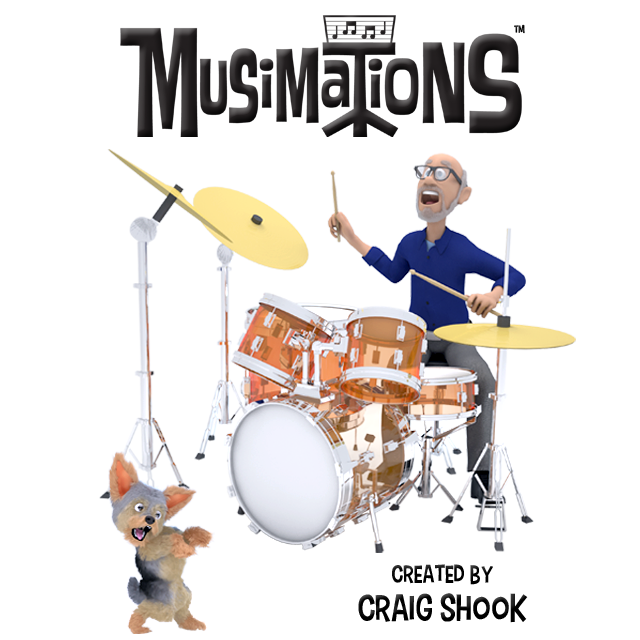 "Our mission," says Craig Shook, the creator of the series, "is for anyone with an Internet connection to have the ability to access friendly characters that teach entertaining music lessons. With funding for arts education being cut more and more in schools every year, Dom, myself, and the whole team at Musimations feel obligated to ensure that those who have music in their hearts have access to something that will help them bring it out—especially those who live in areas where music isn't part of school curriculum."
To learn more, head over to www.musimations.com and sign up for the Musimations Fan Club. Everyone who signs up before January 31 will be entered in a drawing to win a free one-hour lesson with Dom via Skype or at his studio in New York!