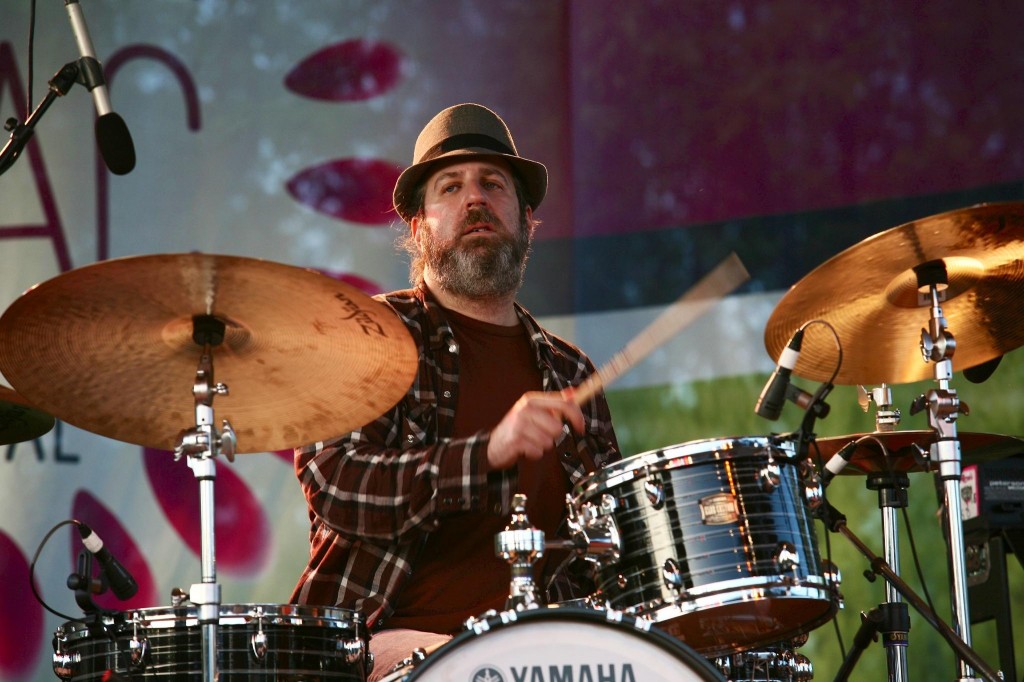 Hi, MD readers! I'm writing you from the Spin Doctors current fall tour of Europe behind our most recent record, If The River Was Whiskey. We are having a great time over here, and the shows have been really strong. I have a lot of cool things coming up the rest of the year and wanted to share them with you.
I'm extremely honored to have been asked by MD to do a special event on November 23 in NYC at the Cutting Room. It's being billed as "Aaron Comess and the Spin Doctors" (Finally a drummer gets top billing!) There will be a Q&A interview with the great Liberty DeVitto and myself, then the band will be playing a full concert right after. It should be a great night!
I'll also be performing at the Montreal Drum Festival on Oct 26 along with some of my favorite drummers.
I'm going to be recording a bunch of beats for the Loop Loft that should be out by early next year. And I'll be back in the studio in November with Joan Osborne working on her new record. I played on her last record, Bring it on Home, which was nominated for a Grammy. I'm also on a track on the latest Garland Jeffreys record, a great song called "Is This the Real World."
I recorded legendary jazz trombonist Roswell Rudd's new record, also out in November. And I'll be headed down to Austin in December to do some more tracking on an upcoming Edie Brickell record. I have just started working on my next solo record of original instrumental songs, and that should be out some time in early 2014.
There's a lot of other great shows and recordings coming out and coming up, so be sure to stay in touch at my Facebook page  and website for more info.
Looking forward to seeing you out there. Keep the beat and make it your own. Thanks for reading!